I just want to start this blog post by saying, you should not be afraid of Lycra! I was slightly nervous when discussing this project with Polina, I had never tried working on a swimsuit before but it had been on my 'to-do list' for quite some time.
I am very new to sewing, starting only in 2020 lockdown so I would class myself as a fairly advanced beginner, just so you know what I'm working with…
A little about me, I am a woman who feels passionately about helping the earth and the environment, so this is a core reason why I agreed to work with Good Fabric Store because of their stance on sustainability.
I try to create garments that can be worn multiple times in many different ways, which is partly why I chose the Marina Swimsuit from Edgewater Avenue. This is such a classy, versatile design that can suit any occasion, age or body! I knew I could get more than just a swimsuit out of this pattern.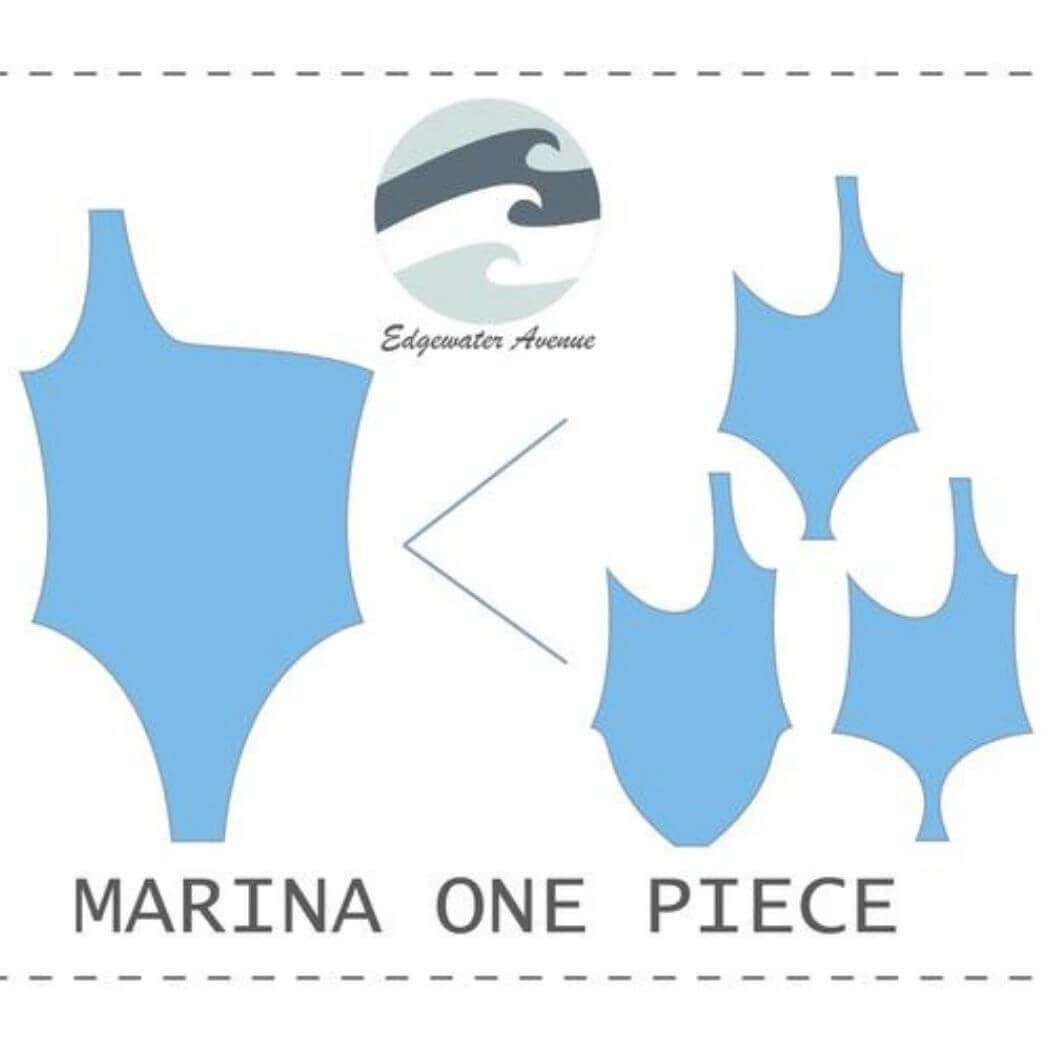 Now onto my garment creation process and how I found it. The swimsuit comes in three options, full coverage, cheeky and thong. I am neither a full coverage or thong gal so thought I'd settle somewhere in the middle for a nice medium.
When printing and cutting out the pattern, it was different to all PDF patterns I have tried previously.
I couldn't quite get my head round why the segments were laid out the way they were, they didn't seem very space efficient on the paper.
I didn't see the need for these two pattern pieces to be separately cut out only to be re-joined together when piecing together. This may be normal but I have not come across it personally before.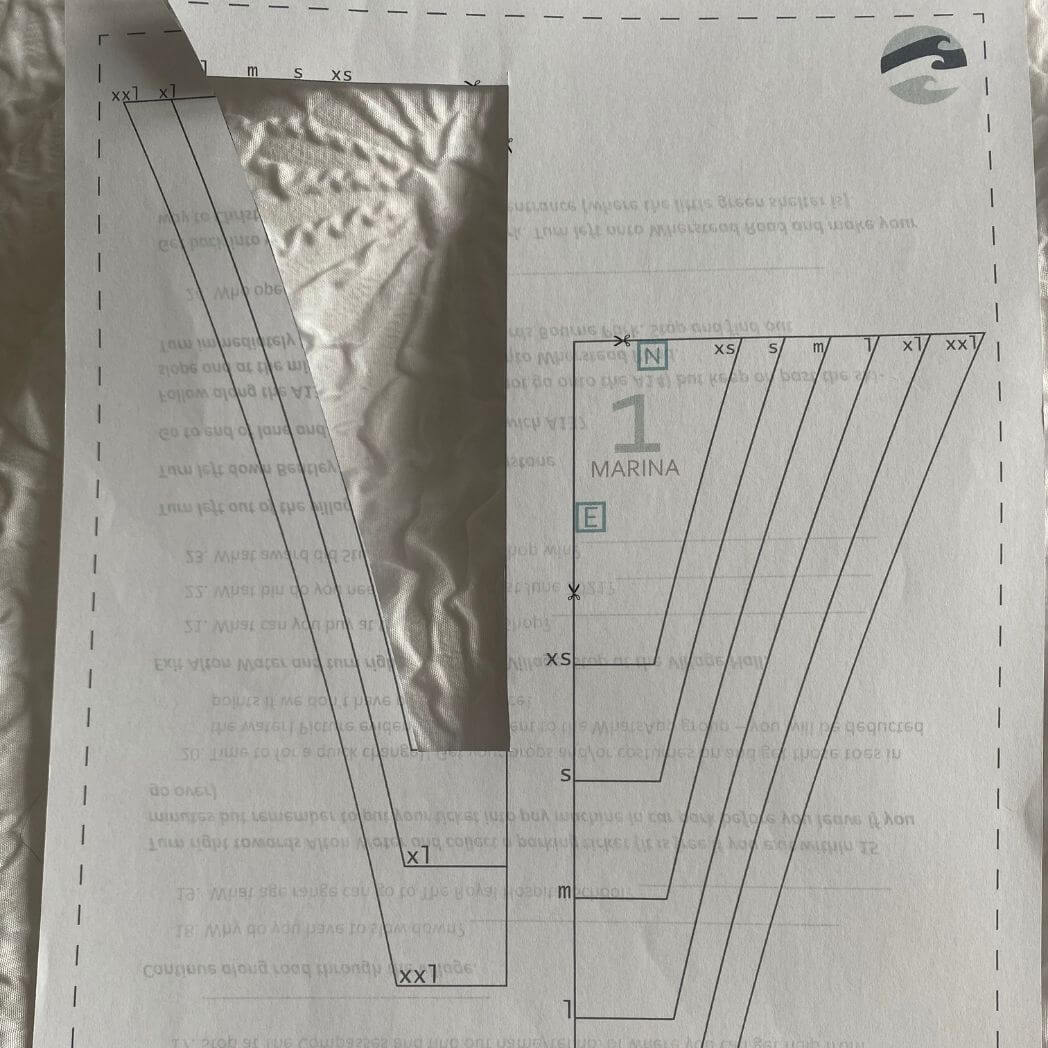 I chose Grenadine Lycra from Lise Tailor collection. This lycra is made from recycled polyester fibre. I used 5mm organic cotton elastic which worked great for swimwear.
I usually use sewing clips for keeping garments in place when sewing but I will mention that after a few sessions with the seam ripper that lots of pins work much better with a slippery fabric like Lycra.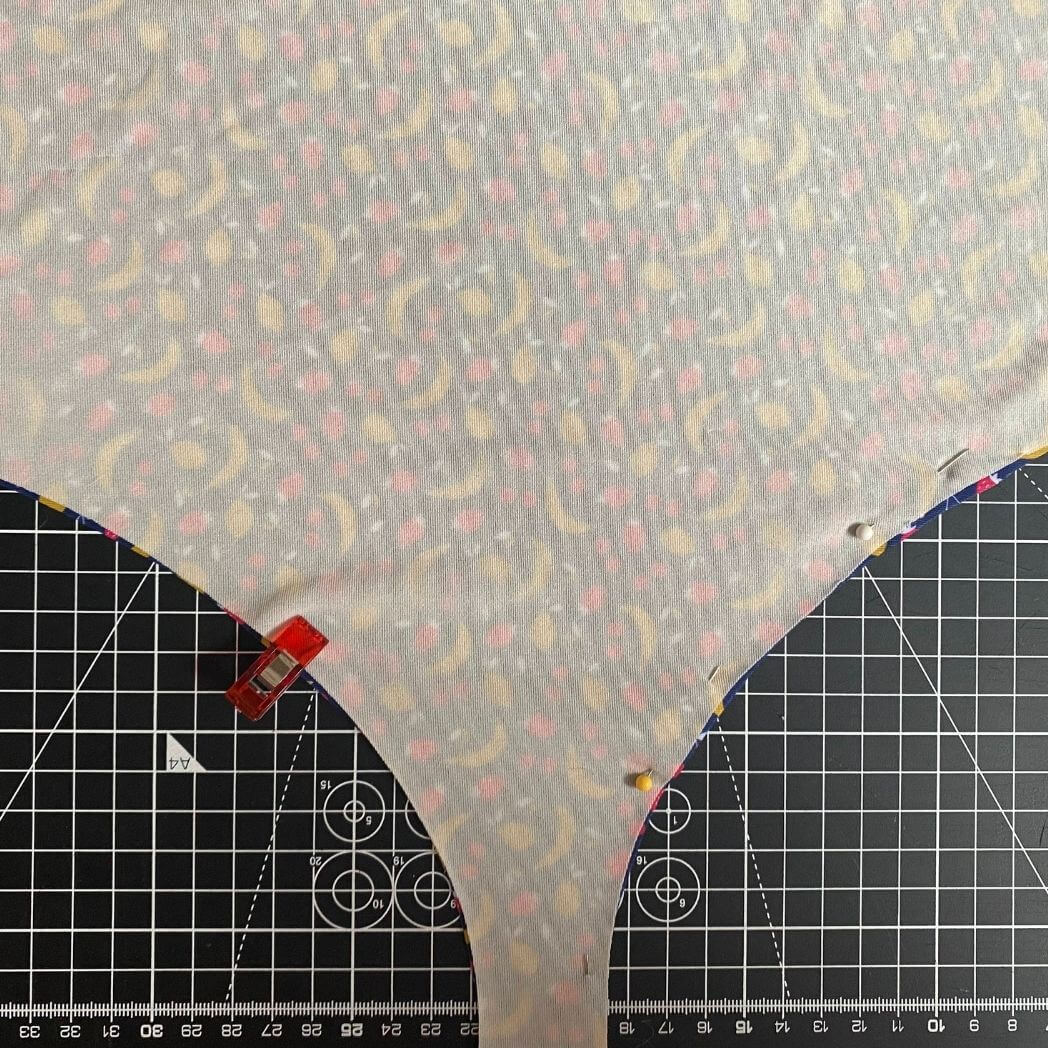 Then I got to sewing the pieces together… here's my next observation about the swimsuit. I'm old fashioned in my approach to sewing in that I like a paper pattern to follow, as my brain works much better with words rather than pictures. This swimsuit had a video instruction but it was only 3 minutes long, which to me did not seem long enough to explain the process thoroughly. I had to watch the video multiple times and in slow motion to grasp what the next step was.
https://www.youtube.com/watch?v=4rOUN7bGN84
However, there were no general tips on how to work with the materials e.g. how to sew this elastic on/placement etc. This is just my lack of experience being an obstacle but just something to be aware of if you're a newbie to sewing and you're attempting this pattern.
Through trusty google and lots of YouTube videos later, I had found the best way to sew pieces together was with basting (straight stitch on longest length and no back stitching). Then attaching the elastic with a stretch stitch setting on the machine. This kept the edges neat and gave the maximum flexibility for the elastic to stretch. Just ensure you lie the elastic flat and don't stretch it when sewing!
This is the stretch stitch setting on my machine and what it looked like on the fabric.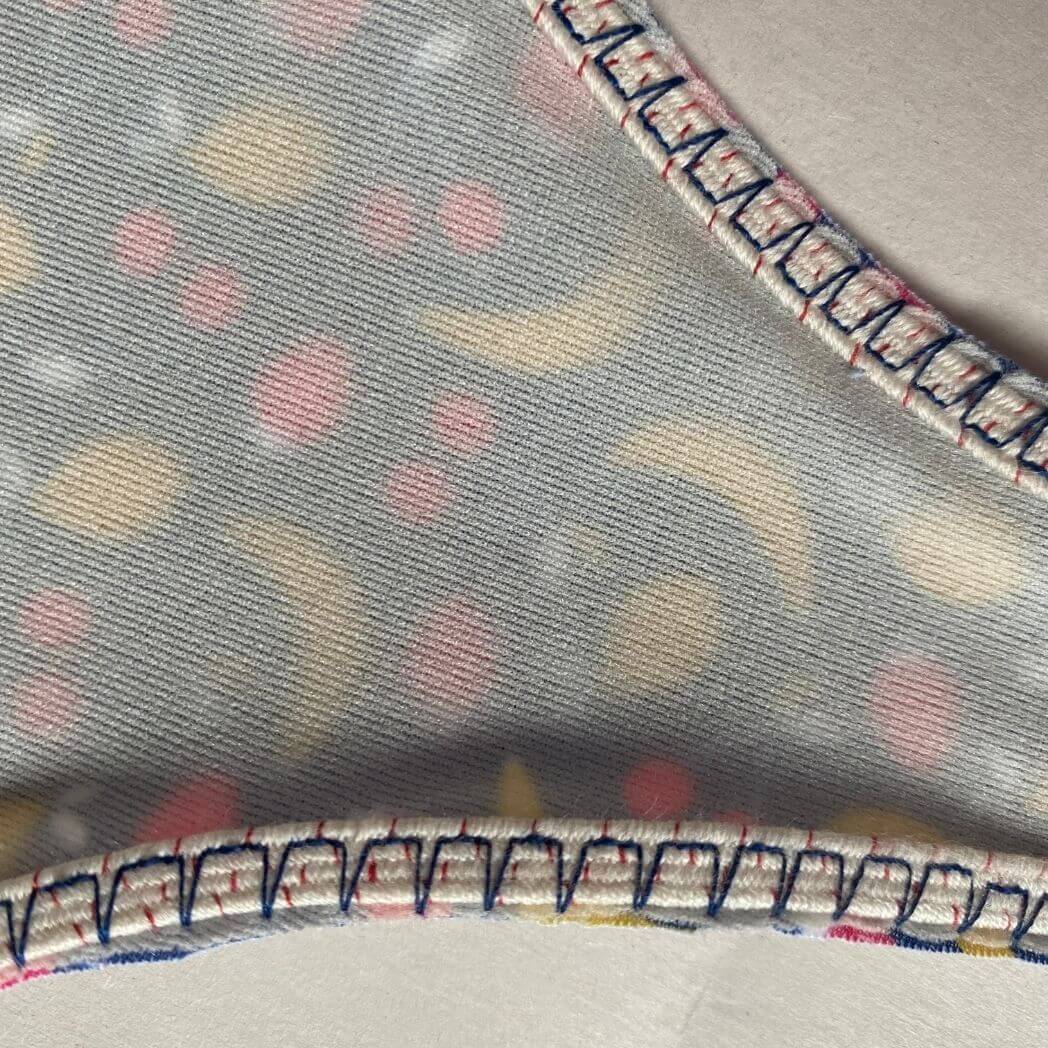 If I was to change anything, next time I create a swimwear garment I would just use Lycra pieces, rather than a lining and make a reversible swimsuit. I found the lining the most difficult part to work with.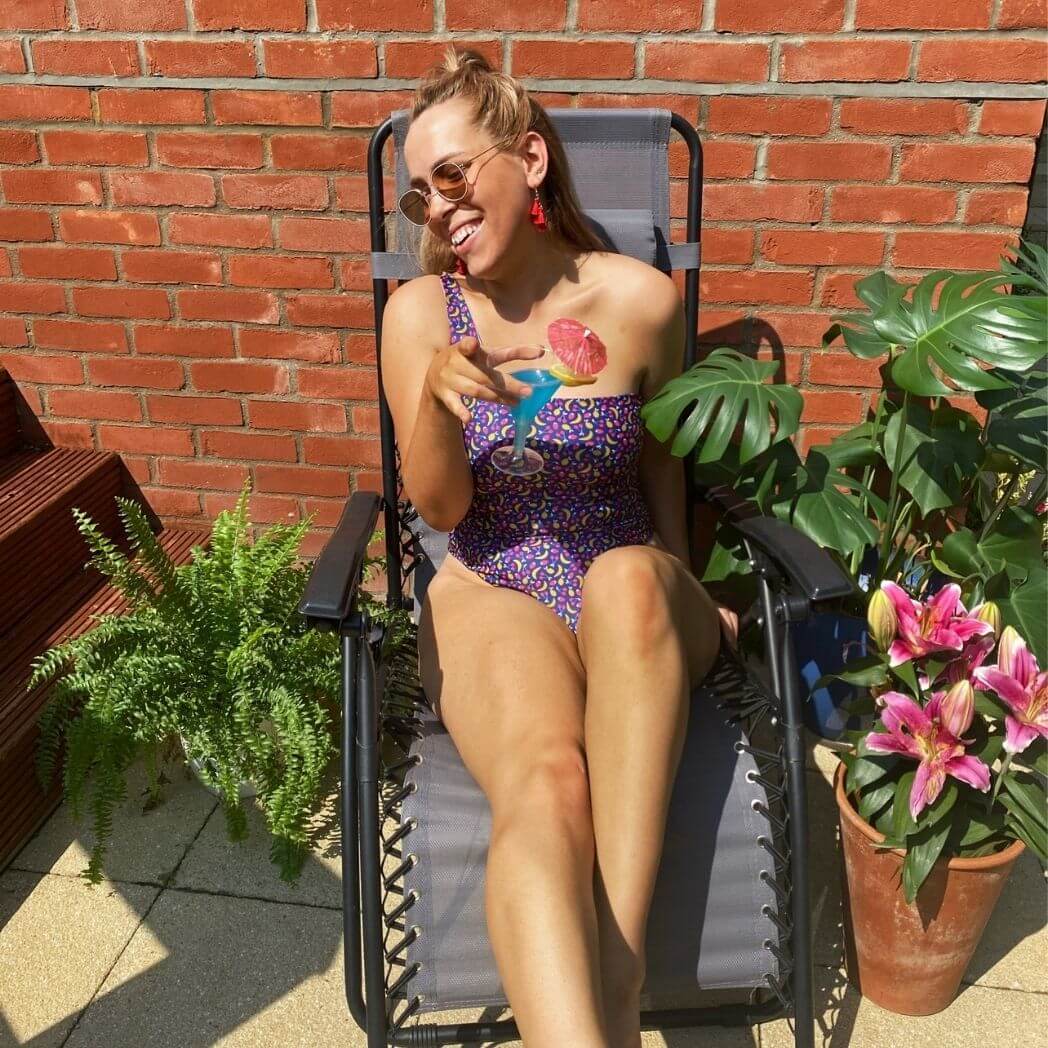 My final thoughts on the project were that Lycra is nothing to fear. It is slippery and stretchy, yes, but taking your time on it and using lots of pins will be your ticket to a great looking swimwear garment.
Summer 2021, I'm coming for you!