18mm corozo button with 4 holes. Classic and simple with a matt finish.
Corozo is a 100% natural product which is similar in consistency to a hard resin. It is made up of a very tightly wound organic fibers which give it excellent durability and scratch resistance.
These are the larger ones in the photo.
Corozo is derived from the nut of the Tagua Palm which grows in the equatorial rainforests of central America. It is often referred to as "vegetable ivory." The nuts are naturally collected from fallen nuts that does not harm the rainforest.
Corozo buttons are naturally tough and biodegradable.
Made in Italy. Sold individually.
Good Fabric, great for the planet
Every gosh-darn item in the Good Fabric shop has been handpicked to meet the highest possible sustainability standards.
From our flannels to our buttons, our velours to our gauzes, we're helping you create a conscious, handmade wardrobe.
You've had your eye on...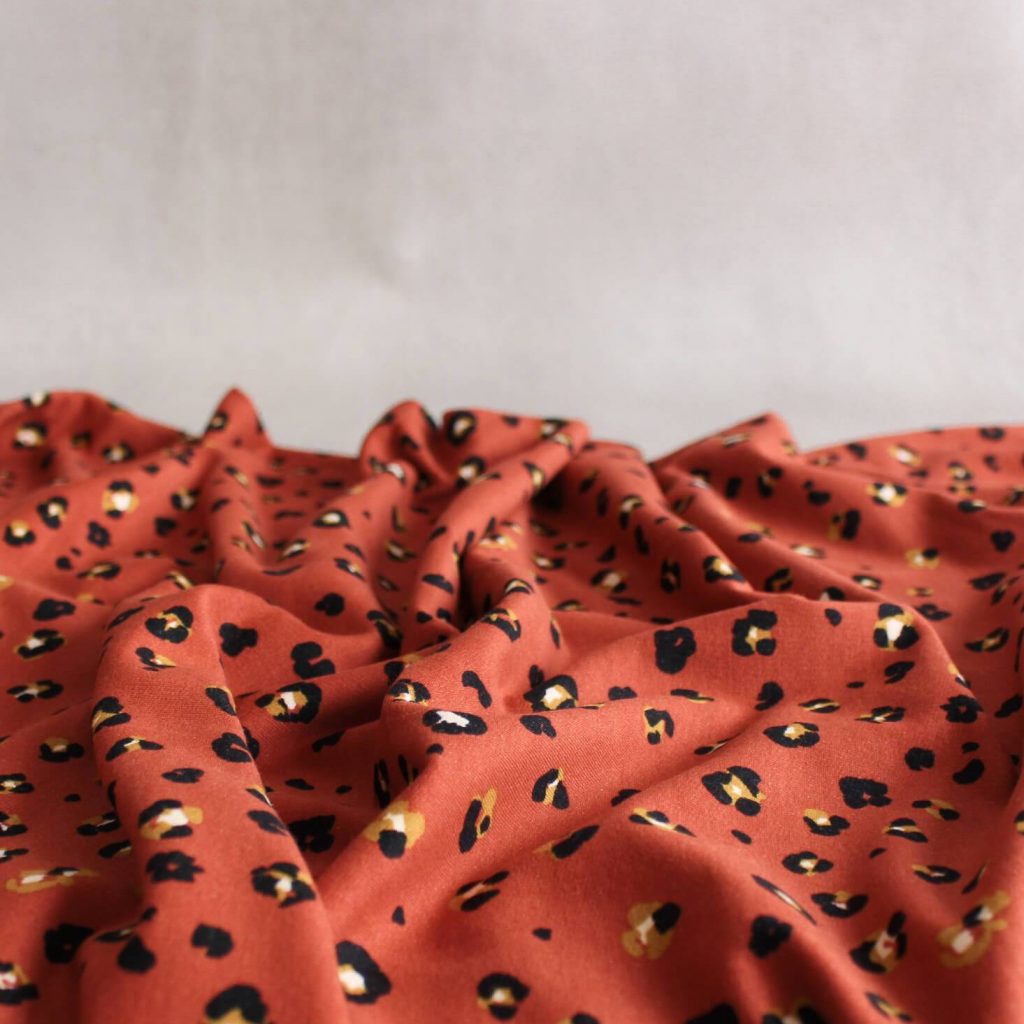 Remnant – Soft Brushed Organic Cotton Sweat Fabric in Terracotta Animal Print 0.38m