Let's chat about sustainability, sewing and shopping.
We can't wait to hear from you
Have a question about our fabrics, haberdashery supplies, and order or eco credentials? Pop us an email or complete the short form and we'll get back to you as soon as possible.
Visiting the Good Fabric studio
We love an excuse to natter on about sustainability and slow fashion from our Wimbledon, South West London fabric studio and haberdashery.
We have limited availability for visits, but if you're interested in popping by and having a squish of our epic fabric stash, drop an email to [email protected].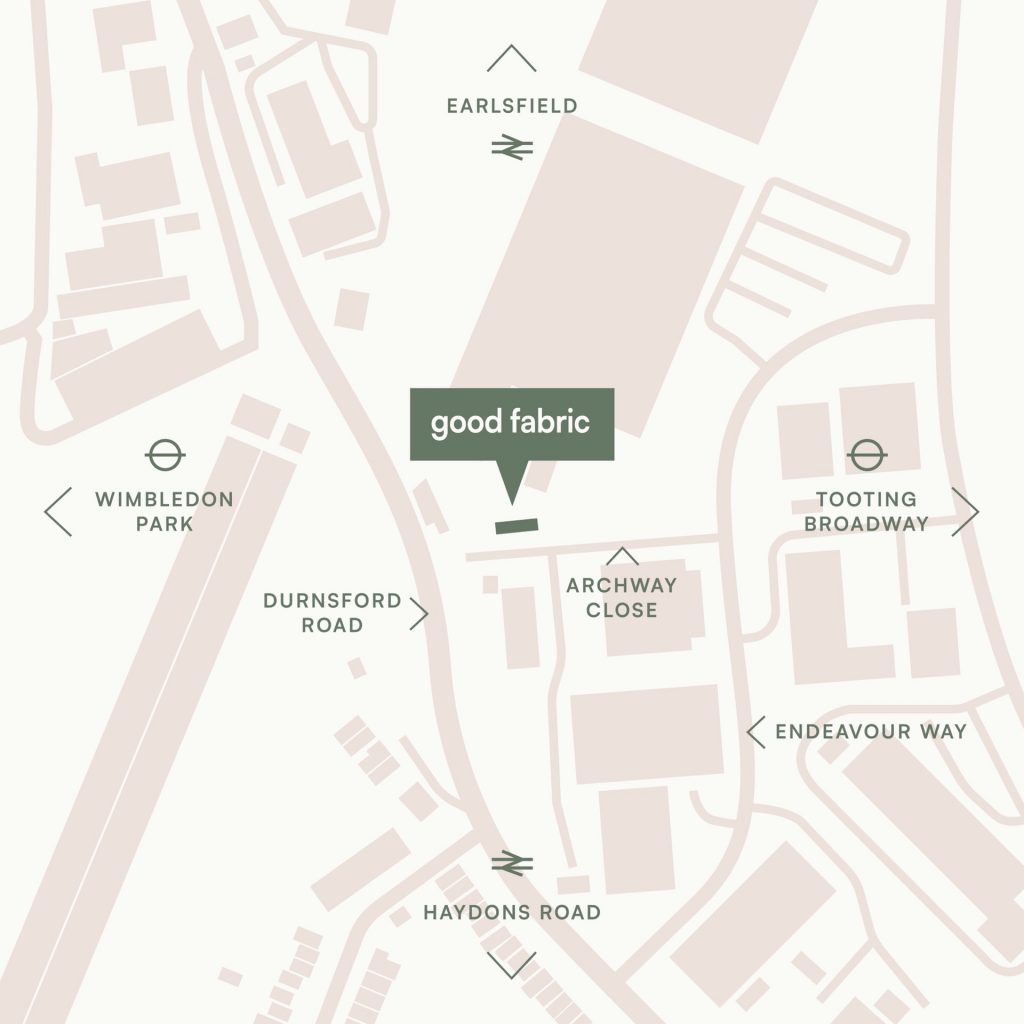 Press, bloggers & collabs
If you'd like to feature Good Fabric, our founder Polina, or one of our products on your website or in your publication – our answer is likely going to be "OMG yes yes yes thank you OMG we love you". Or something more professional, but we won't make any promises. 
Email [email protected] and we'll help make thangs happen.
If you're a sewing or craft blogger looking to collaborate, we do have a small monthly fabric allowance to sponsor creative makes.
Priority will be given to makers with web-based blogs, please email details of your project to [email protected] and we'll see what we can do : )
Unfortunately due to demand, we are not able to offer any special rates or promotions for educational projects.
The only way to enjoy a lil discount from Good Fabric is by joining our mailing list for the latest offers (and 10% off your first order).
We love supporting the slow fashion community, so if you have a question or two about sustainable fabrics and would like the input of our founder Polina, please email [email protected] and we'll answer as best we can.