Here's the steps we take to being a sustainable small business.
Meet the Good Fabric founder
Hello, I'm Polina, founder of Good Fabric and I love developing and creating packaging.
In my 12 year career in the fashion industry I have created, developed and produced packaging at every job that I had. For me it was the best part of the job and I absolutely loved it!
However one of my biggest pet peeves is unnecessary and wasteful packaging. There is no excuse for any brand, big or small not to have recyclable and sustainable packaging.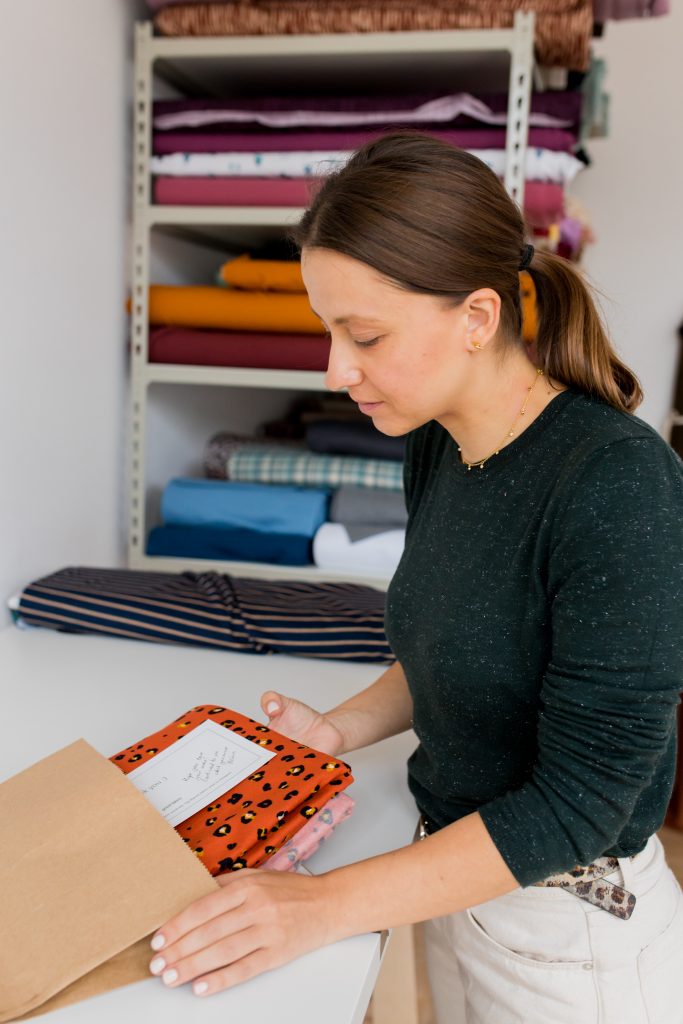 We are committed to have ZERO plastic in our packaging. There is absolutely no need for it
All packaging that we receive from suppliers is used and reused and if not, it is taken to recycling centre. 
Our packaging will not damage our planet. We use recycled materials and all of our packaging can be further recycled or re-used.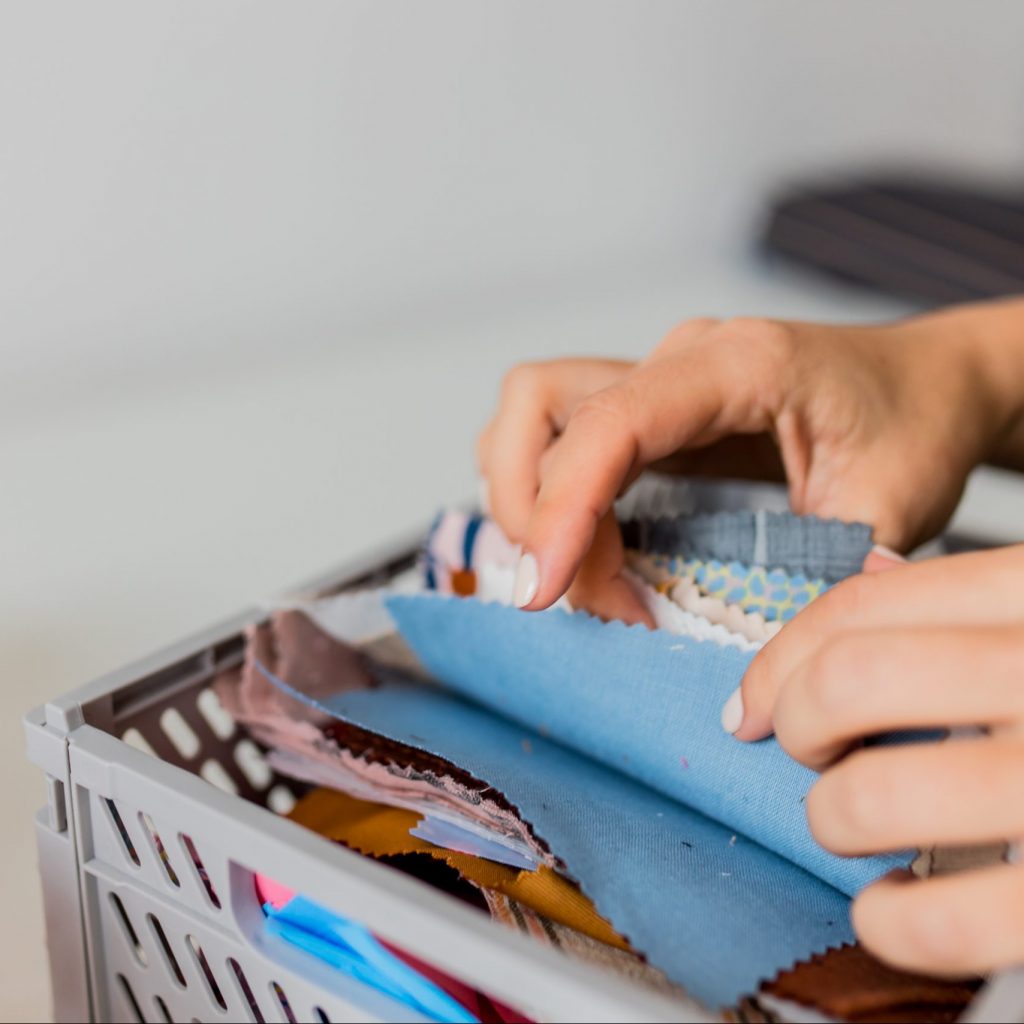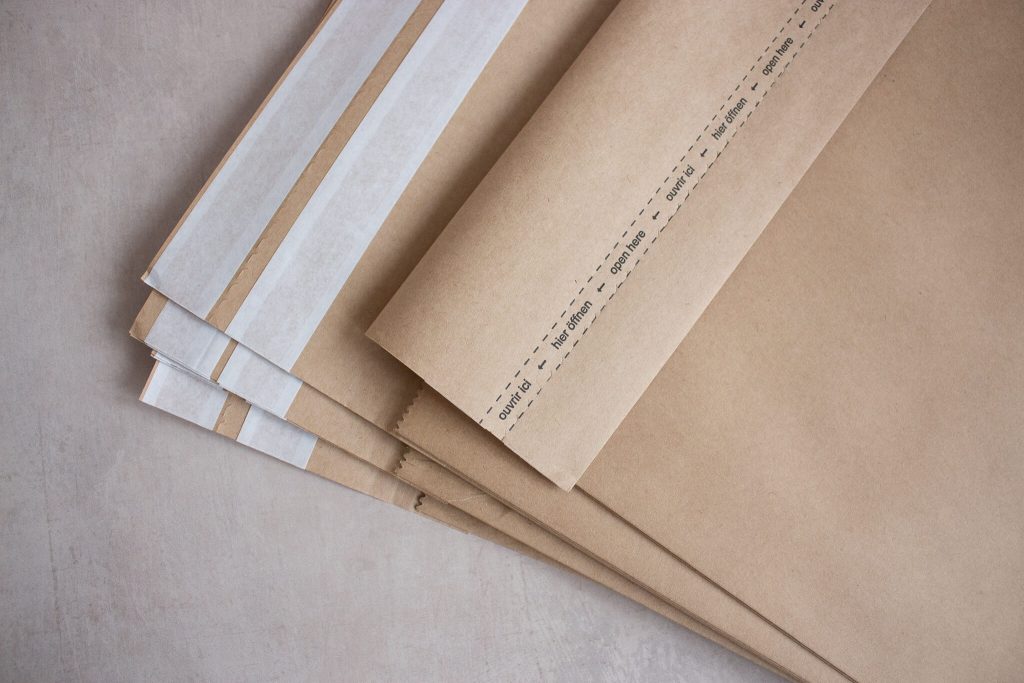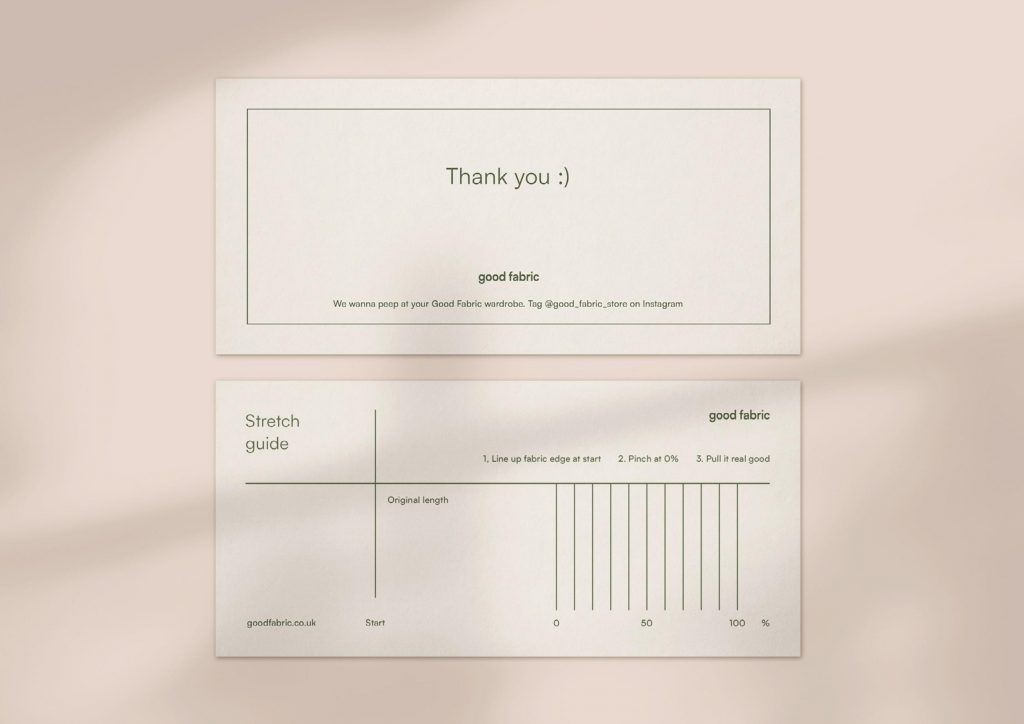 We wanted to create elements in our packaging that YOU get to actually benefit from. 
So we created this super useful stretch guide on the back of our Thank You cards
lets get down to nitty gritty
Even our packaging comes with eco certifications
Our paper mailing bags are FSC certified, an organization that ensures welfare of the forest itself as well as farmers and local community.
Our Thank You and Samples cards are printed on recycled paper using vegetable inks. We really hope that you will find them useful and will keep them in your sewing space, however if you no longer want them, pop them into recycling or compostable bin.
Our paper mailing bags have two seal, so you can re-use this mailing bag to post you #memade presents to your loved ones.
We also use mailing bags made from sugar cane which are fully recyclable.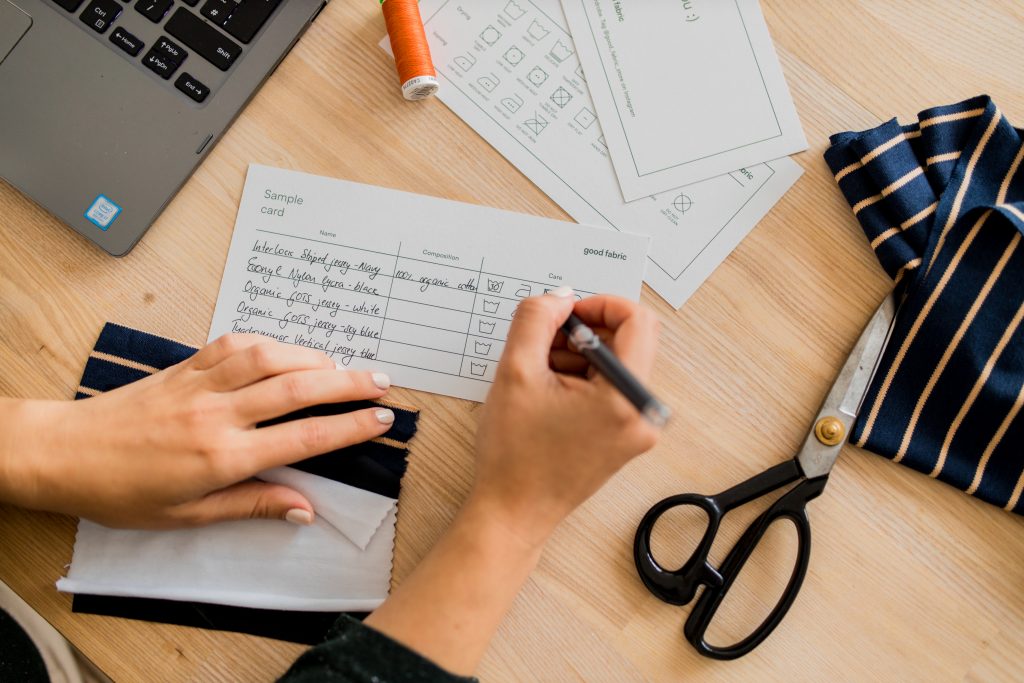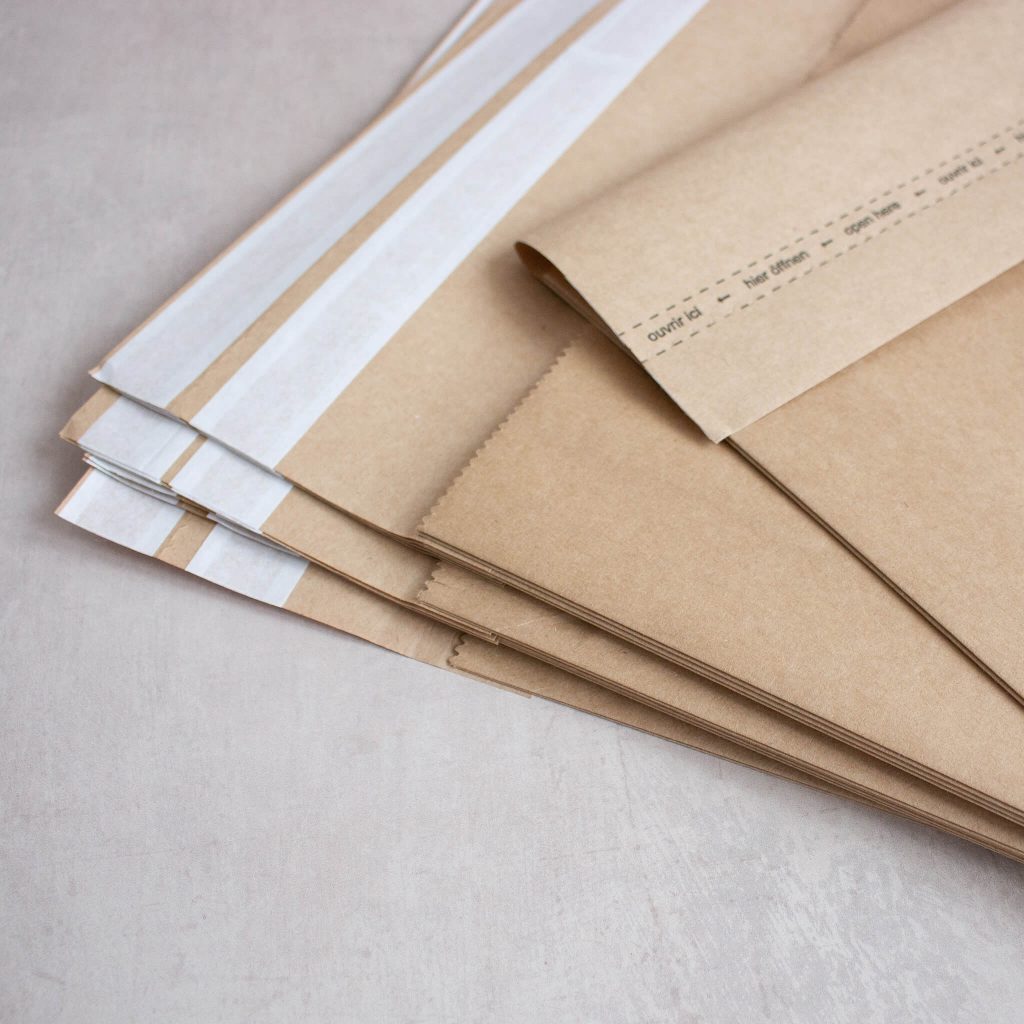 Sustainability within packaging is accessible to everyone. So if you are a small brand or a start up and need some help, do get in touch.  
Climate positive workforce
Offsetting carbon footprint and planting trees
We are now working with Ecologi to offset our carbon footprint and be part of climate positive workforce.
Our monthly contribution to Ecologi funds top-quality projects around the world that avoid greenhouse gases from entering the atmosphere. 
It's now common knowledge that one of the best tools to tackle the climate crisis and keep our temperatures from rising above 1.5C is to plant trees. They are also crucial in preventing ecological collapse. We are committed to plant at least 5 trees per month. 
You too can get involved in this amazing project by contributing to our growing forest. Head over to our Ecologi profile to make your contribution.