The new year is in full swing, and perhaps you've been working on integrating a few new hobbies and resolutions into your routine – though we think it's totally ok if you haven't, as you're wonderful and perfect as you are.
If you've chosen to bring a little more physical activity into your life and also want to make more sustainable choices when it comes to your clothing, making your own activewear could be the next sewing project on your list.
We absolutely love Econyl fabric for sewing activewear, as it's made from regenerated nylon fiber with over 70% stretch.
This innovative eco friendly fabric is the brainchild of Italian nylon manufacturer Aquafil, and is made from yarn recycled from discarded carpets and fishnets, which otherwise would have ended up in landfill – proving that someone's trash really is somebody else's treasure.
It's chlorine resistant, sun cream and oil resistant, and also protects your skin from UV. Econyl lycra retains its shape beautifully, is sweat-wicking, fast-drying, and is 100% squat-proof – seriously, is there anything it can't do?
This along with our recycled polyester lycra make the ideal fabrics for sewing both activewear and swimwear, and they come in loads of gorgeous colours. Don't just take my word for it, check out our beautiful range of Econyl and Lycra fabrics.
If you're not sure where to start with your new year sewing project, we've put together a short list of our favourite activewear sewing patterns to get you started.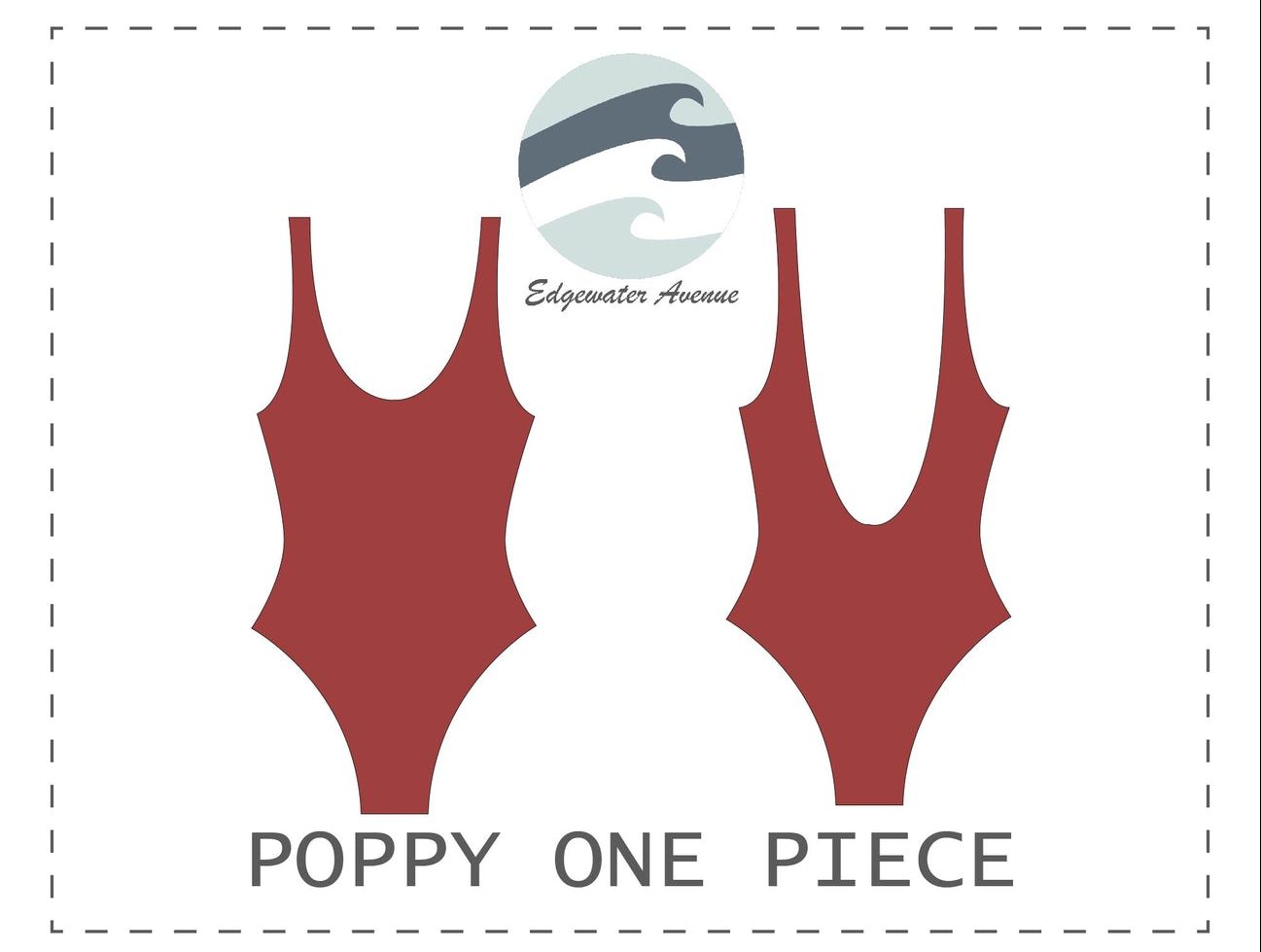 1. Simple swimming costume patterns for sewing beginners
Swimming is such a lovely form of exercise, whether it be in a warm pool or taking an exhilarating dip in nature.
We love this simple Poppy One Piece swimming costume pattern from Edgewater Ave. It's literally two pattern pieces (or 4 if you're double-layering), so it's a super easy sewing pattern to start your new sustainable activewear wardrobe.
The Marina One Piece is a really cool swimming costume if you want something a little bit different, as it's a sassy one-shoulder style. We featured this sewing pattern in a blog post in which Eliza wrote about her first foray into sewing with lycra, and shared some handy tips for sewing a swimming costume. She used this gorgeously fruity Lise Tailor 'Grenadine' Lycra Fabric, which is made from recycled polyester.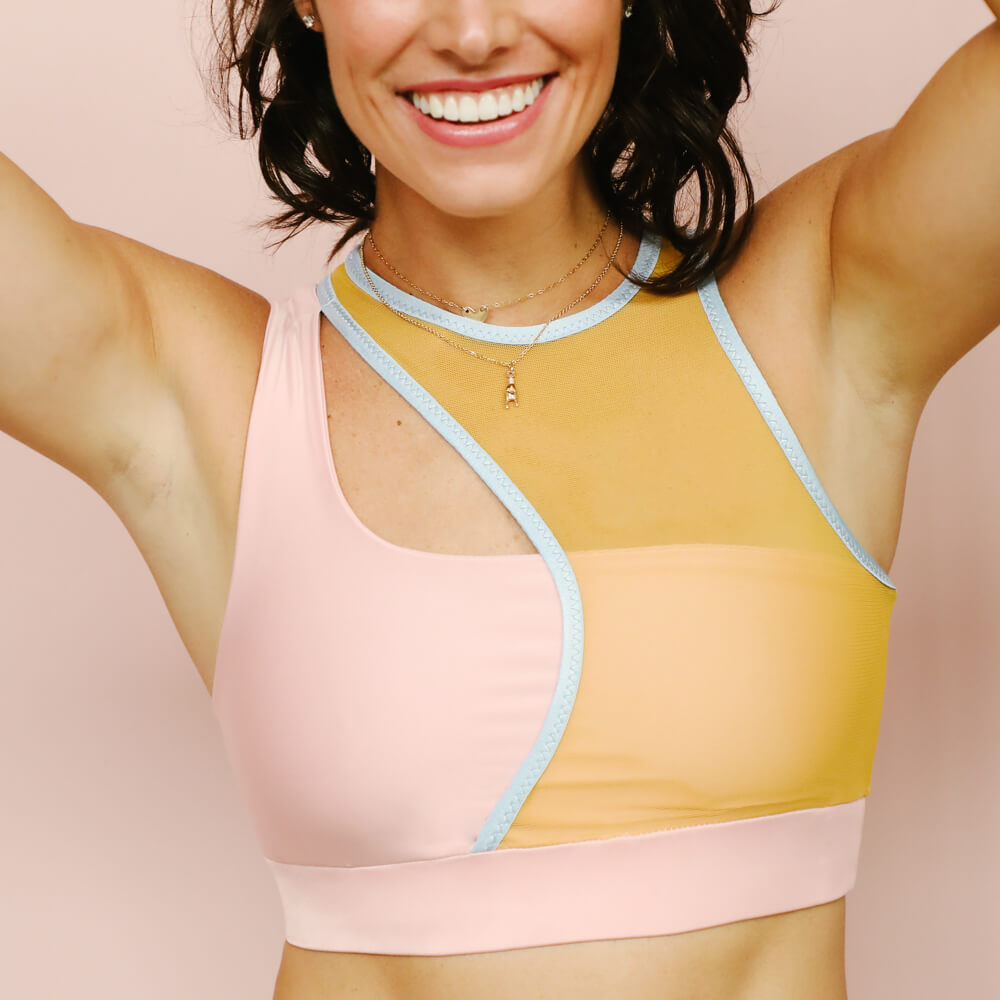 2. A sports bra to support you and the planet
Our Madalynne Roxie Lingerie and Swim Bralette sewing pattern works as a sports bra for low impact workouts. Make your bralette with our Econyl fabric, or a double layer of our Light Econyl to give the right amount of support. Using a recycled fibre means you're consciously choosing to make an item of clothing that is better for the planet, while also giving your body some comfy support as you move it around.
This sewing pattern caters for chest sizes from 30" to 44" and up to a J cup, and is aimed at intermediate sewists. You can also use this pattern to make a bikini top.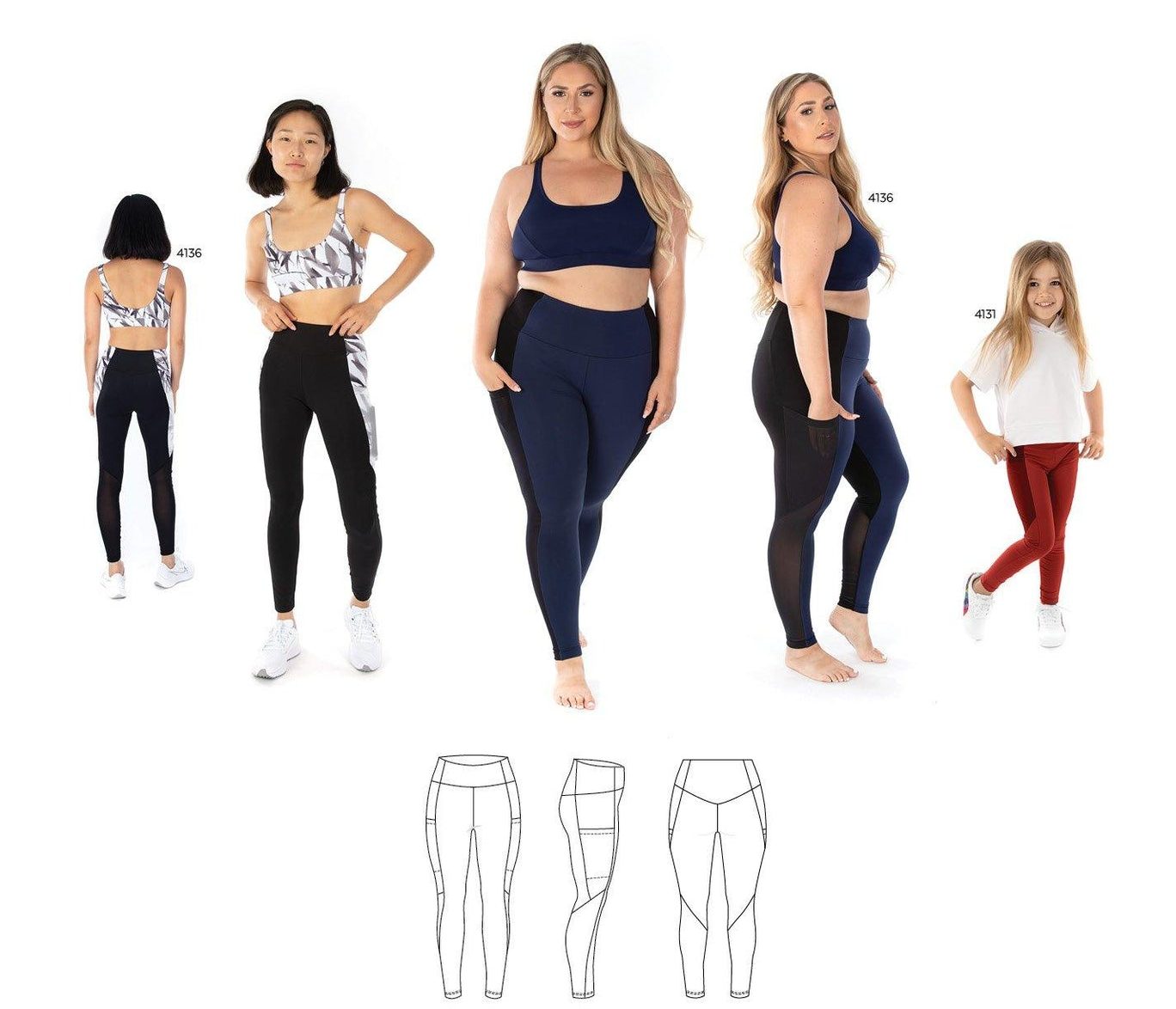 3. Inclusive squat-proof leggings up to a UK 38
This gorgeous pattern for panelled Jessica leggings with side pocket from Jalie is super versatile. The seam structure allows you to colour block to your heart's content, or keep it subtle by using black Econyl throughout.
This inclusive sewing pattern has sizes for kids, teens and up to a UK size 28, and a variation of the same leggings pattern is available up to a UK 38.
Whether you're completing an intense workout or simply grabbing a much-needed coffee, these leggings will keep you feeling secure and comfortable with a high and wide waistband. Plus, the pocket on the side of the leg is big enough for your phone, which is great because if you didn't post a gym selfie, did it even really happen?
Another pattern very popular with sewists is the Avery Leggings sewing pattern, which is available up to a UK size 36. There's no outer leg seam on these leggings, making them a really great layering piece, as well as being lovely and comfy for your yoga class.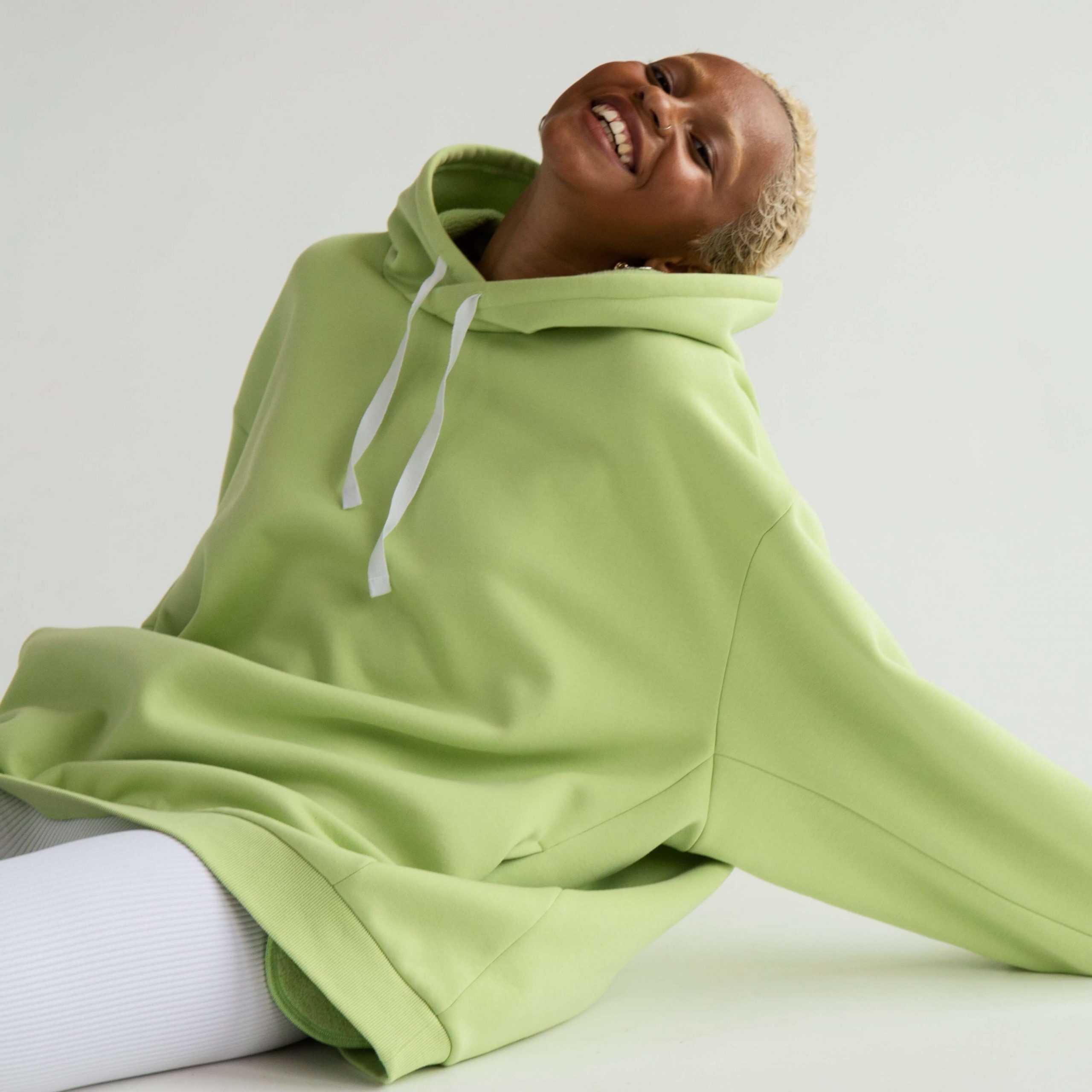 4. A hoodie pattern to keep you feeling warm and looking cool
We've got this amazingly snuggly and oversized Viki Sews PDF Amina hoodie sewing pattern to keep you feeling cosy and looking super cool. It's perfect for layering up on a cold day, throwing on after your workout, or simply for lounging around the house.
We recommend using one of our gorgeous sweatshirt, french terry or knit fabrics for this sewing project. The Organic Brushed Sweat Fabrics by mind the Maker come in some beautiful muted colours and are outrageously soft – once you've finished sewing your hoodie, you'll never want to take it off!
This hoodie pattern is best for intermediate sewers, and fits up to an XL with an oversized style.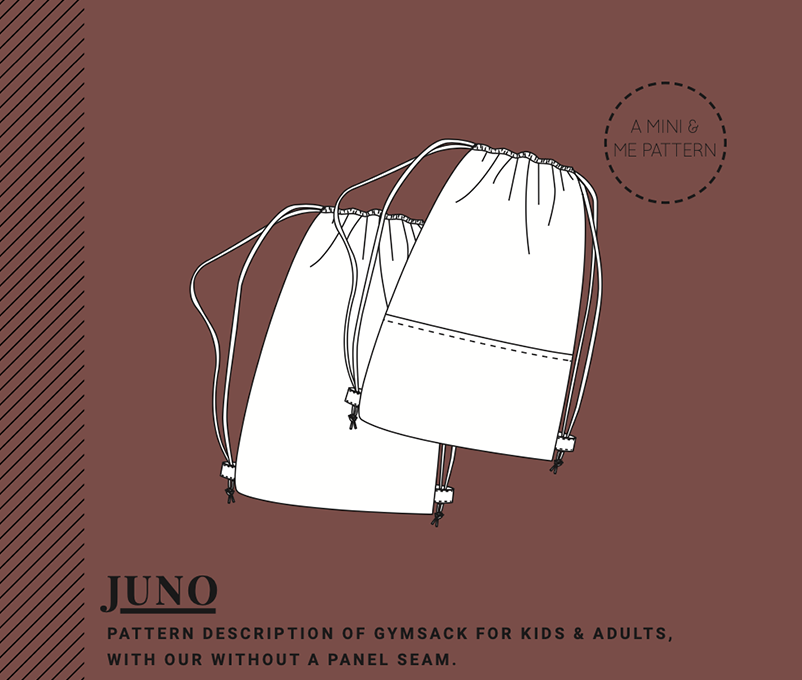 5. A gym bag to hold all your handmade sustainable activewear
Finally, you're going to need something to carry all of your handmade activewear, so this Juno gym bag pattern from Elvelyckan Design is the perfect project to complete your sustainable wardrobe.
This gym bag pattern is super simple, and comes in both adults and kids sizes. The instructions are super simple, and the downloadable PDF is completely free!
Have we got you feeling inspired to take on some stretchy and sustainable activewear sewing projects?
If you're not feeling it just yet, make sure you pin this blog post for later. Happy sewing!