One of the best things about the sewing community is that it's full of other sewists! There are thousands – probably even millions – of other needle and thread enthusiasts out there creating beautiful things. What's even better is that some of them share their ideas, discoveries, and innovations with the rest of us. These are the sewing bloggers of the world, and we're forever grateful for them!
These wonderful people are kind enough to put their sewing wisdom out there into the world for the rest of us to enjoy and learn from. At Good Fabric, we love browsing through these sewing blogs in our spare time, and we've collected our top five favorites for you to take a peek at. 
1. The Crafty Gentleman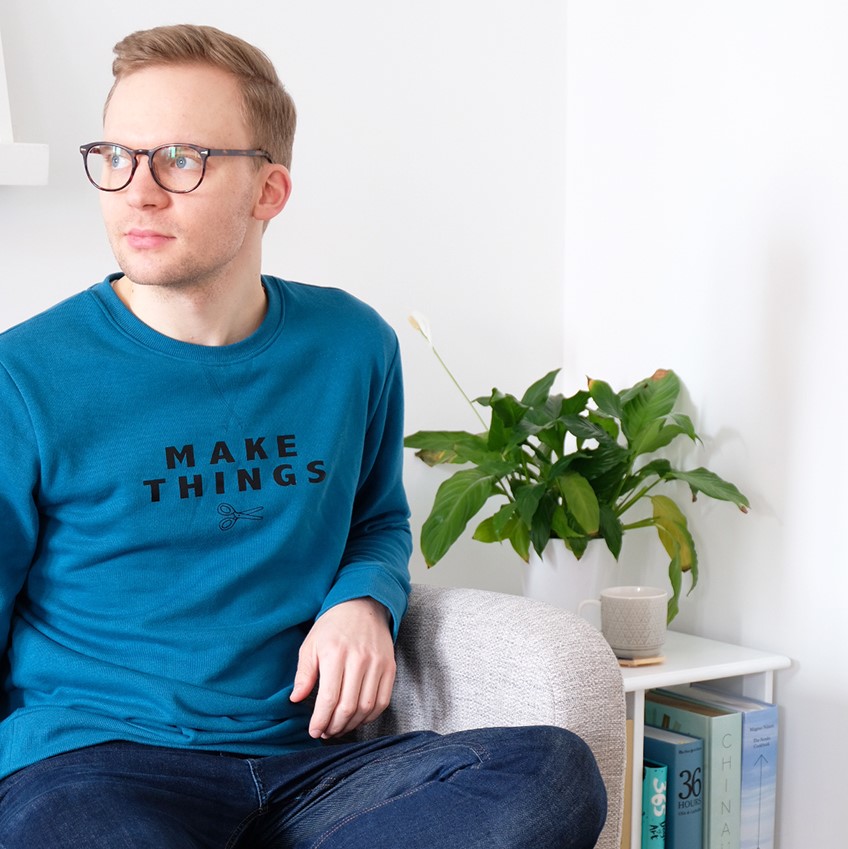 The man behind The Crafty Gentleman is Mike, a digital marketing manager by day and a creative crafter by night (and weekends!). His blog is a varied, comprehensive look at the world of crafting, with blogs ranging from sewing and paper creations to woodwork tips and delicious recipes. It's also geared towards men, which we love! There aren't enough sewing blogs out there that celebrate male crafting, and Mike does it with a professional, enthusiastic approach that we just can't fault. 
If you want to follow Mike, he's on Twitter, Instagram, Pinterest, YouTube, and Facebook. He's also writing a book that's out on 31st May 2022, so keep your eyes peeled for that, or even better, why not pre-order it now! We think it's well worth browsing through his Amazon storefront, too, which compiles all of his favourite sewing tools into one, easy to see place. 
2. The Little Pomegranate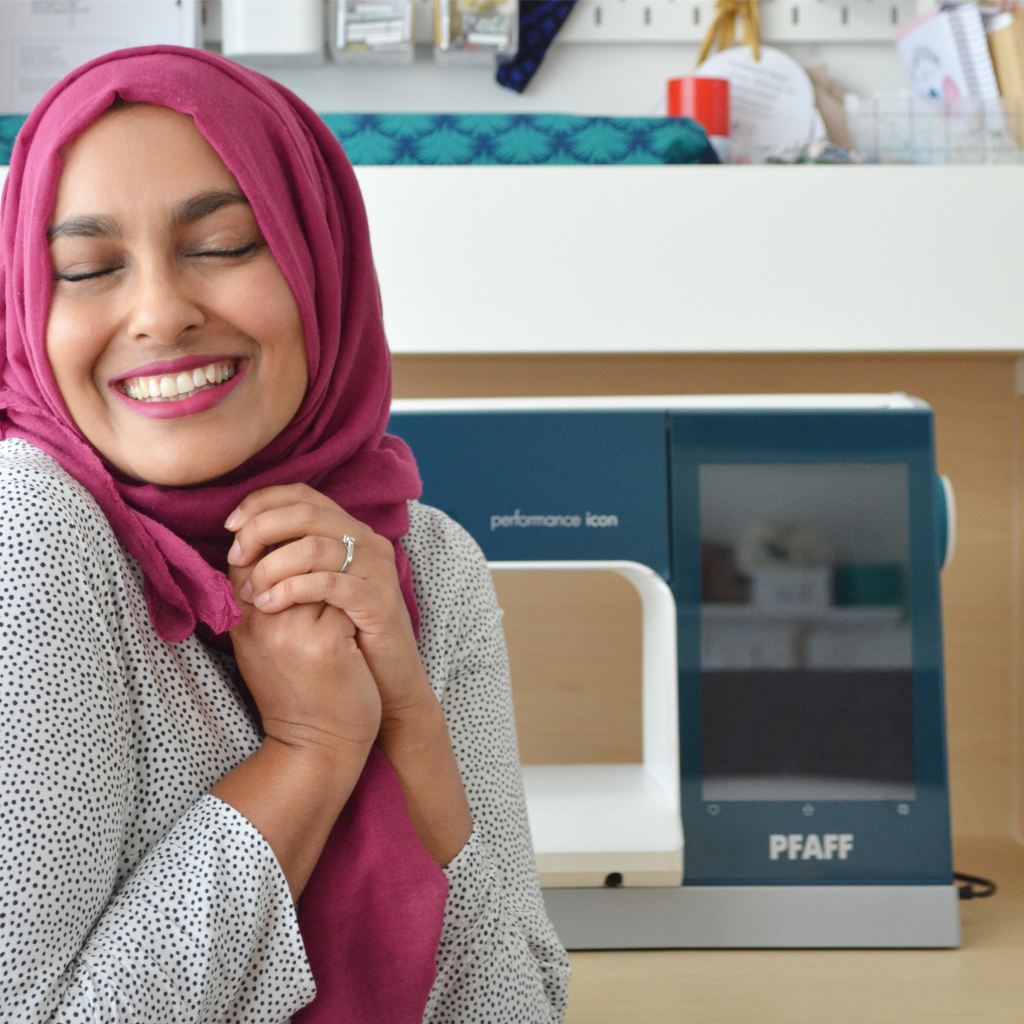 Aside from its absolutely adorable name, there's a lot to love about The Little Pomegranate. Founded by Rumana, who's busy saving lives as a doctor when she's not sewing, it's a beautiful sewing blog that's exquisitely written and very informative. From free sewing patterns and Cricut enthusiasm to pattern reviews and general "lifestyle musings", it's a treasure trove full of gems for us creatives.
If you love The Great British Sewing Bee, you'll also recognise Rumana as a quarter-finalist on the BBC programme! She's a Spoonflower ambassador, too (they're a company that creates amazing custom fabrics) and Rumana's own library of designs with them is gorgeous. For more visual joy, follow her Instagram, which is stunningly arranged. Or, for a sustainable pattern that we love, read Rumana's review of this zero-waste gathered dress.
3. The Fold Line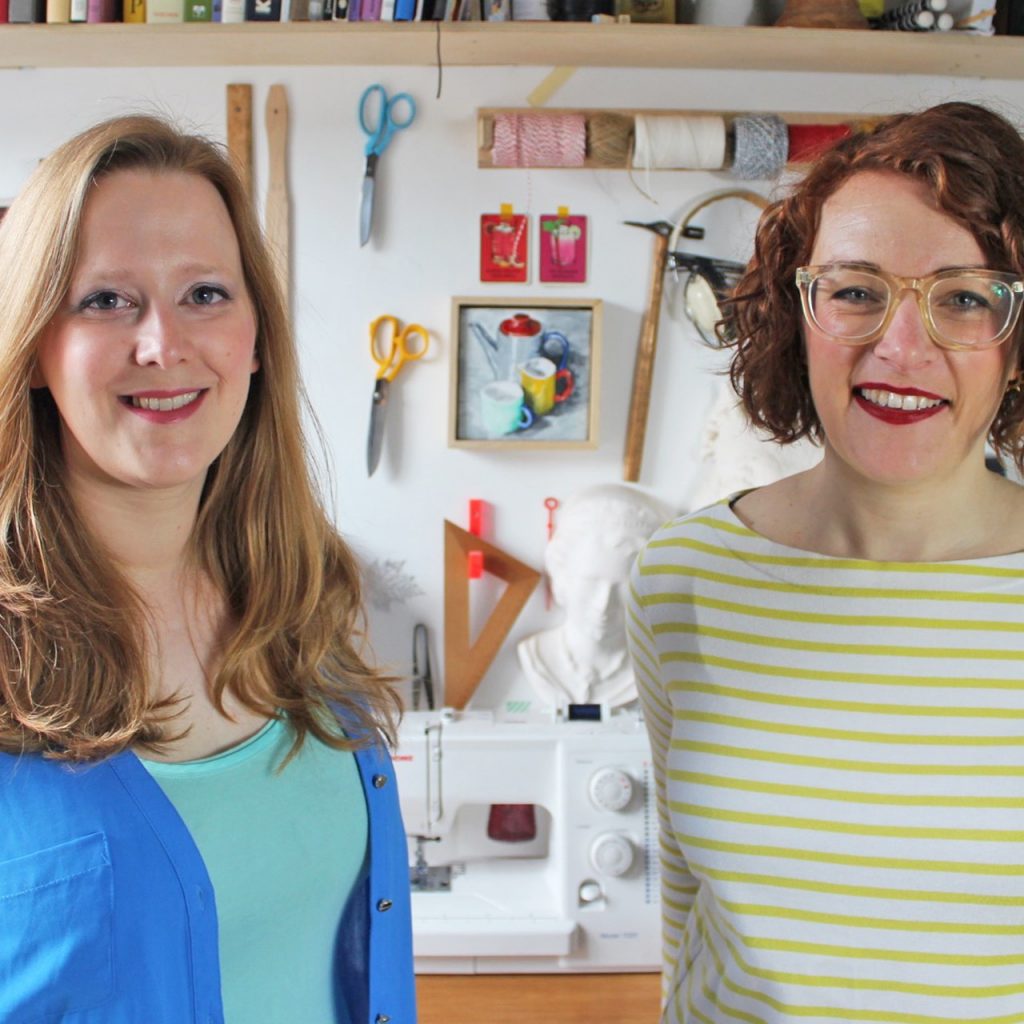 Next up is The Fold Line, a sewing pattern mecca that'll blow your socks off! Founded by Kate and Rachel, two sewing professionals with plenty of industry experience, their sewing blog strives to make patterns easier to access for everyone. They're super creative, too, with a blog full of patterns inspired by Sex and the City being the perfect example of their incredible talent for making patterns. Whenever the Great British Sewing Bee is on, these two are quick to find the best sewing patterns from the challenges so that you can sew what you see on TV from the comfort of your home.
Fold the Line isn't just a sewing blog, it's an entire community in its own right. Follow them on Twitter, Facebook, Instagram, YouTube, and Pinterest to get involved and discover plenty of inspo on the go.
4. Orange Lingerie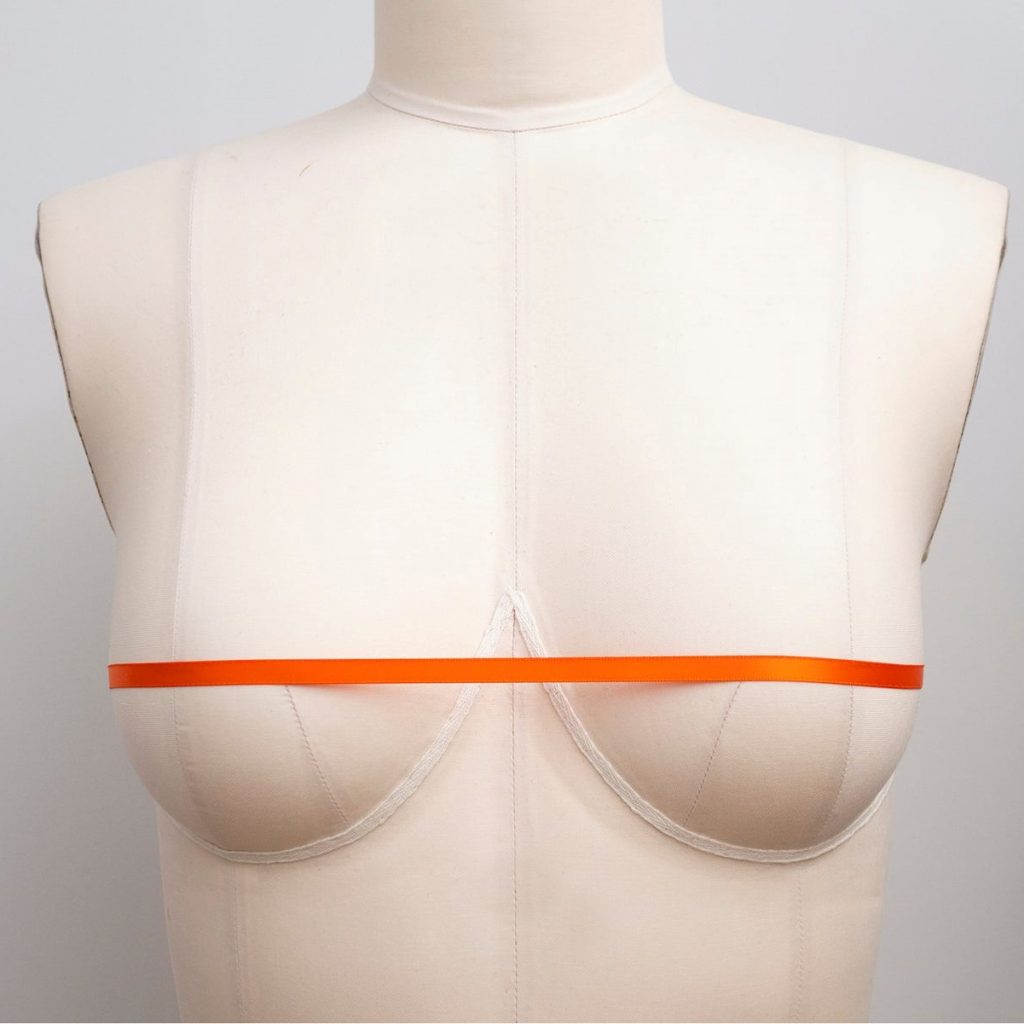 If you've ever tried sewing lingerie, you'll probably know that it's not the easiest item to create from scratch. Orange Lingerie is a sewing blog that wants to change that. By breaking down each separate part of creating gorgeous, elegant lingerie and looking at them in-depth, it suddenly becomes a lot easier for even a beginner to sew stunning pieces!
They have a fantastic sewing blog about bra size measuring – breaking down why it isn't very easy and how you can do it at home – that shows this simple but effective teaching in action. They also have some great, broader blogs, like How to Shop For Lace, so that the basics are covered too. This is your one-stop shop for sewing lingerie, and that really is no exaggeration.  
Orange Lingerie is a Boston-based lingerie sewing pattern company (you can buy their patterns here!) founded by the amazing Norma Loehr. Follow them on Facebook, YouTube, Pinterest, and Instagram.
5. The Sewing Retreat
The Sewing Retreat is run by Sarah, an expert in the sewing world and an amazing teacher, too. We have personally taken Sarah's online pattern cutting course, and it's so informative and easy to understand that we couldn't recommend it enough. Even if you don't do the course, her blogs are a fountain of knowledge that will transform the way you sew. Even seasoned sewists can learn something new here! 
Sarah also records tons of videos to accompany her sewing blogs, helping you to see her advice in real-time. A great example is her blog/video on adjusting bust darts, a tricky, technical piece of work that many sewists struggle with. She also has amazing content about patterns, looking at how you can adapt them and change designs to create a completely unique garment. Sarah covers technical topics and somehow makes them seem simple. It could be magic, we're not sure yet – or it could just be Sarah!
Follow The Sewing Retreat on Instagram, Pinterest, and YouTube for more brilliant sewing content.
Keep Sewing With Good Fabric
We love everything to do with sewing at Good Fabric, especially when it's sustainable. If these sewing blogs have inspired you to pick up a needle and thread, we have a wide range of eco-friendly fabrics and haberdashery to bring your patterns to life.
If you have any questions about the fabric we sell, feel free to get in touch with our team today, and we'll be happy to help!